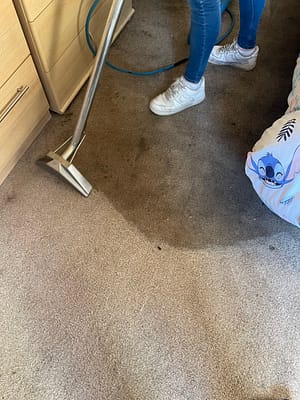 There are a wide range of different carpets on the market today which means that it is essential that you choose a carpet cleaning company who understand the difference in the materials and the effect that this has on the approach that is required.
Here at our company we specialise in carpet cleaning and have done so for several years now. In this time we have gained an excellent reputation, this is because we use safe, modern technology to ensure the best possible results. Our cleaning solutions and machinery will gently break down the bond between the dirt and the carpet fibre where it is then removed quickly and powerfully. All stubborn stains and ingrained dirt will be removed from your carpets including Irn-Bru stains, leaving your carpets clean and fresh.
Apart from the obvious hygienic benefits carpet cleaning can offer a number of other benefits to you and other property owners in Ayrshire including:
The life of your carpets being prolonged
Improved indoor air quality
.
Each of our carpet cleaners have undergone all of the necessary training and have years experience in cleaning carpets for customers in Ayrshire, making us  a company that you can trust. They are dedicated to customer service too which means that they go out of their way to ensure that customers are happy with the service they have received.
Our carpet cleaning service is affordable for customers in Ayrshire who are interested in coming to us, so you don't have to worry about this service costing you loads of money. We have a full list of our prices on our prices page of our website or you can even send us photos of your carpet(s) for a more accurate quote should you wish to do so.
To arrange for our carpet cleaners to come out and get started on your carpet(s) all you have to do is get in touch with us. Just see our contact page for more details.